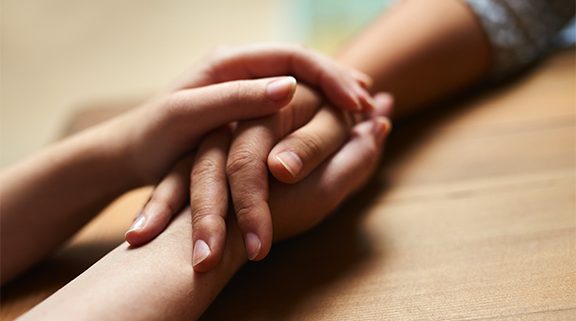 "Nothing in this world is capable of reordering our priorities like a Terminal Cancer diagnosis". 
– Reverend Steve Cobb
To anyone who has heard the words "you have an aggressive type of cancer" the things that once seemed so important are now trivial. Material possessions, vocation and social status quickly become irrelevant. Prayer, Godly counsel and building a solid spiritual foundation from which to fight the disease suddenly become paramount.
Twenty-seven years ago, Steve Cobb was diagnosed with terminal brain cancer and was told he had 6 months to live. It changed everything. After surgery to remove a tumor the size of an orange and chemotherapy treatments he answered God's call to Ministry. As pastor of three congregations he saw the vacant stare mirrored in his own eyes that he now sees in the eyes of those who have reached out to him in the midst of their own horrible cancer diagnoses. Steve's long walk through treatment and medical intervention, with the encouragement of people who have loved and comforted him, along with the enduring presence of our Lord Jesus Christ, is the foundation of the ministry of Cord of 3 Strands. C3S is the embodiment of Paul's words to the church at Corinth:
Praise be to the God and Father of our Lord Jesus Christ, the Father of compassion and the God of all comfort, who comforts us in all our troubles, so that we can comfort others in any trouble with the comfort we ourselves receive from God. (2 Corinthians 1:3&4).
Here are a few comments from some of our friends who have first hand experience with C3S;
"My family and I thank you for getting us back on track after the shock of the cancer diagnosis." D. H.

" I will always be grateful for my introduction to Cord of 3 Strands. When we first met, my anger was uncontrollable. You never judged, yet somehow guided me away from the negativity that nearly consumed my life." F. C.

"Thank you Cord of 3 Strands, you gave me my life back." B. A.
It has been said, "You have to fight through some bad days to earn the best days of your life." At Cord of 3 Strands, we value walking side by side with friends fighting cancer, helping to make the bad days better and life worth living again. The enclosed brochure provides an overview of the work of Cord of 3 Strands.
We need your support for Steve Cobb's unique ministry. He has devoted the rest of his life to being a faithful comforter. This independent ministry is overseen by us; a three-member board of friends and colleagues who have been blessed by Steve's life and work as an agent of the grace, mercy and peace of our Lord Jesus Christ. It is with a thankful and hopeful heart that the three of us and scores of good people enduring cancer, who we work with at no charge, ask for your support of this valuable ministry.
Joyfully,
Cord of 3 Strands Board Members:
Reverend Steve Cathcart          Dr. Jay Chambers               Marc McManeus
https://www.c3s.live/wp-content/uploads/2017/11/hands-copy.jpg
384
576
Steve Cobb
https://www.c3s.live/wp-content/uploads/2023/11/C3S_Primary-Logo_340x156px-300x146.png
Steve Cobb
2017-11-19 17:19:30
2018-11-24 10:35:20
Cord of 3 Strands End of Year Letter 2017